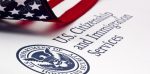 Acting on a 2014 mandate issued by President Barack Obama, U.S. Citizenship and Immigration Services announced Aug. 26 a new proposal that would allow foreign entrepreneurs to be considered for a two-year stay in the U.S. to start or scale up a business.
The proposal, known as the Immigrant Entrepreneur rule and informally dubbed a "startup visa," though it is actually not a visa, is aimed at entrepreneurs from abroad who own at least 15 percent of a startup – founded within the past three years before the entrepreneur applies for the provisions of the rule – that has demonstrated potential for rapid business growth and job creation. Applicants to the program must have a central role in founding the company or its operations, and must have received at least $345,000 from U.S. investors or at least $100,000 from qualified government agencies.
The waiver can be renewed after two years, for an additional three years, with a maximum cap of five years.
"This is an amazing move, which will foster U.S. competitiveness globally," Venk Shukla, president of The Indus Entrepreneurs' Silicon Valley chapter, told India-West. "There is no place in the world that is as friendly to innovation and the foreign born as the U.S. But I am personally aware of a lot of people who have gone back to India to start up companies," he added, noting that Indian American entrepreneurs have created billions in wealth and more than half a million jobs.
"This is a win-win for everyone," said Shukla, noting that the proposal, which does not need Congressional approval, nevertheless has bi-partisan support.
TiE has been lobbying for such a measure for several years, he told India-West, noting that Indian entrepreneurs are likely to be the largest beneficiaries of the new proposal.
Various reports indicate that 25 percent of the nation's startups and more than half of Silicon Valley startups were founded by immigrants. Indian immigrants are one of the most successful groups of entrepreneurs, and have founded almost a quarter of Silicon Valley's start-ups.
"America's economy has long benefitted from the contributions of immigrant entrepreneurs, from Main Street to Silicon Valley," said USCIS director León Rodríguez in an Aug. 26 press statement.
"This proposed rule, when finalized, will help our economy grow by expanding immigration options for foreign entrepreneurs who meet certain criteria for creating jobs, attracting investment and generating revenue in the U.S.," he said.
Kalpana Peddibhotla, founding partner of MPLG, a Newark, Calif., law firm that specializes in immigration, told India-West: "Current visa options have a tendency to stifle entrepreneurship."
Entrepreneurs holding an H-1B skilled temporary work visa must prove they are employees of a company. Therefore, founders of a company must show that their work is controlled by an external board that is in control of the company and can terminate the founder if necessary.
Moreover, founders must pay themselves a prevailing wage to keep their H-1B status, which is inconsistent with patterns of businesses in startup mode that often operate on shoestring budgets, explained Peddibhotla, who co-chairs the South Asian Bar Association's immigration panel.
"I have spoken to Stanford graduates who have been through startup incubator programs, having to give up control of their company so that they can remain in the U.S.," she said. "This has a chilling effect on entrepreneurship."
San Francisco, Calif., angel investor MR Rangaswami also lauded the proposal as an avenue to increase entrepreneurship. Asked if the limited immigration status of a founder or key employee might deter investors, Rangaswami told India-West: "As an angel investor, I take a huge risk anyway."
"This would be an additional risk factor that would be worth taking on a talented founder," he said.
The proposed rule has been published in the Federal Register. The public now has 45 days – which began Aug. 25 – to comment on the proposal before it is implemented.
New America Media is the country's first and largest national collaboration and advocate of 2000 ethnic news organizations.





(No Ratings Yet)


Loading...