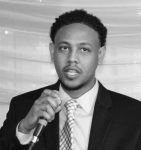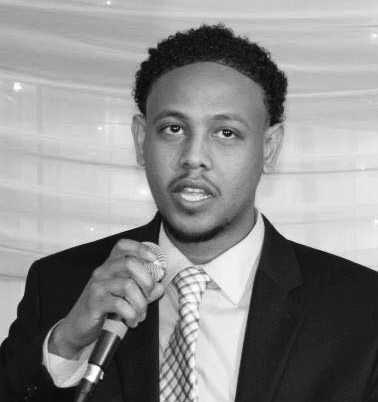 New Minneapolis mayor Jacob Frey was sworn in last week and his office has announced the appointment of Abdi Salah as his Senior Policy Aide.
A rising star at Minneapolis City Hall, Salah first came there to work as a senior policy aide to Council member Abdi Warsame. Salah's former boss was a strong supporter of Mayor Frey in the November elections where Frey ousted first term mayor Betsy Hodges. Warsame, the first Somali-American elected to the Minneapolis City Council, this week took over as the chairman of the powerful Ways and Means committee.
According to a statement from the mayor's office, Salah's new elevated and expanded role at the mayor's office will include working on employment, training and supporting local businesses.
"Salah will also work on a number of economic development functions with a focus on advancing the mayor's policy priorities," the mayor's statement went on to say.
Salah's appointment signals the growing influence of the Somali-American voting bloc in Twin Cities politics. He is however well prepared for the new challenge as his previous position as an aide to Warsame had his hands full working on initiatives that included training and after school programs. Salah, while working for Warsame, was a key player on behalf of his boss in efforts that led to the creation of the celebrated Cedar Riverside Opportunity Center.
"Working for the 6th Ward and Council Member Warsame these past four years has been a great honor. I am excited that I will be working for Mayor Frey and I am looking forward to partnering with him in the effort to improve the lives of the citizens of Minneapolis," Salah told Mshale.

Born and raised in Kenya's coastal city of Mombasa, Tom is the Founder, Editor-in-Chief and Publisher of Mshale which has been reporting on the news and culture of African immigrants in the United States since 1995. He has a BA in Business from Metro State University and a Public Leadership Credential from Harvard's Kennedy School of Government. He was the original host of Talking Drum, the signature current affairs show on the African Broadcasting Network (ABN-America), which was available nationwide in the United States via the Dish Network satellite service. On the show, he interviewed Nobel laureates such as 2004 Nobel Peace prize winner, Professor Wangari Maathai, the first woman from Africa to win the peace prize and heads of states. Tom has served and chaired various boards including Global Minnesota (formerly Minnesota International Center), the sixth largest World Affairs Council in the United States. He has previously served as the first Black President of the Board of Directors at Books for Africa. He also serves on the boards of New Vision Foundation and the Minnesota Multicultural Media Consortium. He has previously served two terms on the board of the United Nations Association. An avid runner, he retired from running full marathons after turning 50 and now only focuses on training for half marathons.





(No Ratings Yet)


Loading...