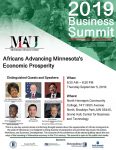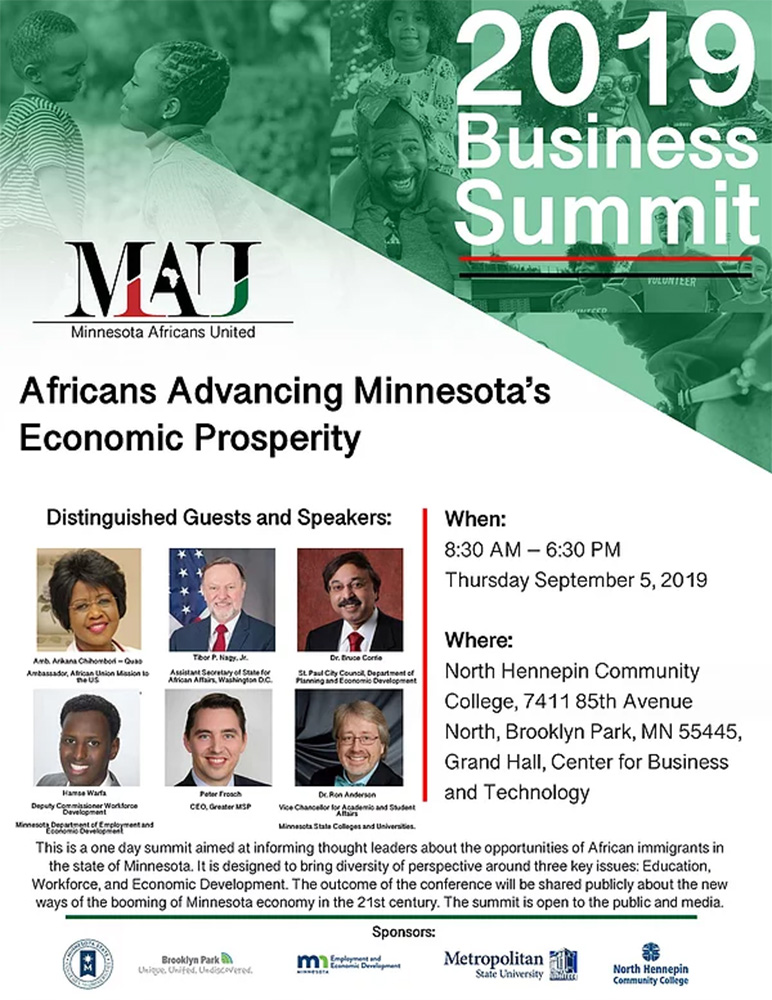 Minnesota Africans United will be hosting its first ever summit event on September 5. Minnesota Africans United is a non-profit organization that is dedicated to the advancement of Africans in Minnesota. The organization has a goal of uniting Africans together to share resources and opportunities for economic advancement.
"It's time for Africans in Minnesota to unite as one voice," said Basil Ajuo co-founder and chief executive officer. The Minnesota Africans United Summit will be the first major event to be hosted by the group in its two and a half year history. Since its founding Minnesota Africans United has had a focus on laying the foundations of the organizations. Which have included setting ties with local higher educational institutes, establishing its by laws and setting up its website.
Minnesota Africans United was founded by a group of diaspora members that shared a vision of uniting Africans in Minnesota in an organization that would provide resources and share knowledge to help enhance the economic prosperity of Africans. The group now has a membership of over three hundred Africans representing thirty five countries from the continent.
Attendees can expect a wealth of information and knowledge at the event, according to Ajuo. There will be guest speakers from the state of Minnesota as well as the nation's capital. Among the speakers will be the African Union Ambassador to the United States Arikana Chihombori-Quao . Also scheduled to deliver remarks is Tibor P. Nagy, the US State Department's Assistant Secretary of State for African Affairs. There will be break out sessions and small group trainings in entrepreneurship. Small business owners and aspiring entrepreneurs can learn about ways they can secure funding for their ventures. There will also be a college scholarship awarded that evening. There will be food and refreshments provided as well.
Hamse Warfa as the deputy commissioner for workforce development at the Department of Employment and Economic Development (DEED) is the highest ranked African immigrant employed by the state. He is scheduled to deliver a roadmap on how to work with the state.
The event has been sponsored by North Hennepin Community College, some local nonprofits, as well as funds received from members through their membership fees. The event is free and open to the public. Individuals can sign up from their website (www.mnafricanunited.org).
Cynthia is a graduate of the University of Minnesota School of Journalism. She has interned at Mshale and Voice of America and previously worked at the Minnesota Daily. She recently returned from Seoul, South Korea where she was an English educator.





(No Ratings Yet)


Loading...