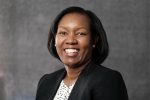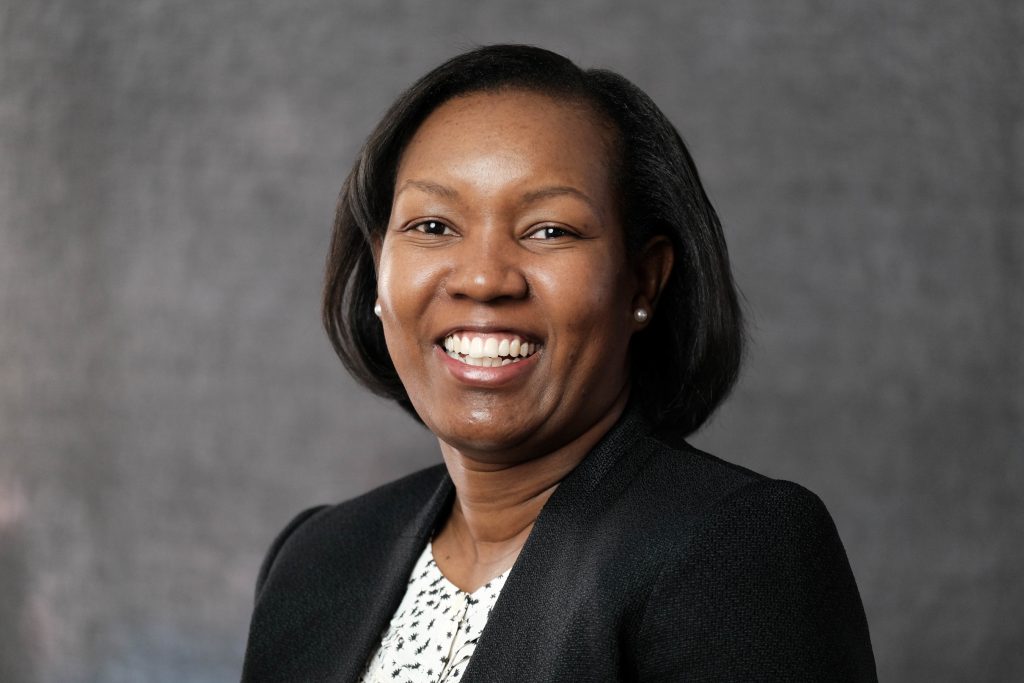 Caroline (Ndungu) Njau, until recently the director of hospital and nursing operations at St. Louis Park, Minnesota based Park Nicollet Methodist Hospital, is the new senior vice president of patient care services and chief nursing officer at Children's Minnesota, the largest pediatric health care provider in the Upper Midwest.
Children's Minnesota made the announcement Monday afternoon.
Njau, who starts immediately, becomes the first person of color to become chief nursing officer at Children's Minnesota. She co-led Park Nicollet's Health Equity Imitative while there.
The health system employed over 5,000 employees as of the end of 2020 and operates hospital campuses in Minneapolis and Saint Paul, a surgery center, as well as 12 primary-care clinics, nine specialty-care sites and six rehabilitation centers.
Njau, a native of Kenya, began her nursing career in medical-telemetry units at Emory University Hospital in Atlanta and has held a variety of health care leadership positions for more than 15 years. She succeeds Pam VanHazinga who retired in December.
She is an alum of Kennesaw State University where she received her Bachelor of Science in Nursing.
James Burroughs who is the chief equity and inclusion officer at Children's Minnesota and served in the administration of former Governor Mark Dayton in a similar role was part of the search process that hired Njau.
Burroughs hailed her hiring and described Njau as "amazing." Speaking to Mshale after the announcement, he said "Her addition to our top leadership ranks is part of our efforts to diversify our workforce with top talent, to better serve our patients."
Njau, who has an MBA from the University of St. Thomas, will be part of the executive leadership team at the system. In her new role, she will be responsible for patient care operations across the system's two hospital campuses and will be in charge of a broad portfolio that includes nursing strategy, education, nursing and patient and family services and professional development, according to a news release from Children's.
"I am deeply humbled and full of joy, gratitude and excitement as I join Children's Minnesota," said Njau. "Health care has been rapidly evolving over the last few years and we have experienced growth and change in so many ways. As we pave forward our path and design the next generation of pediatric care, we will continue to ground ourselves in our shared values, mission and vision that makes Children's Minnesota such a treasured part of the community."
"We're thrilled to have Caroline join the Children's Minnesota family and bring her wealth of expertise to our patients and families," said Dr. Marc Gorelick, president and CEO of Children's Minnesota. "I'm confident that her optimistic leadership and deep commitment to health equity, diversity and inclusion, and continuous patient care improvement will help us shape our future to better meet the needs of our patient families today and in the future."

Born and raised in Kenya's coastal city of Mombasa, Tom is the Founder, Editor-in-Chief and Publisher of Mshale which has been reporting on the news and culture of African immigrants in the United States since 1995. He has a BA in Business from Metro State University and a Public Leadership Credential from Harvard's Kennedy School of Government. He was the original host of Talking Drum, the signature current affairs show on the African Broadcasting Network (ABN-America), which was available nationwide in the United States via the Dish Network satellite service. On the show, he interviewed Nobel laureates such as 2004 Nobel Peace prize winner, Professor Wangari Maathai, the first woman from Africa to win the peace prize and heads of states. Tom has served and chaired various boards including Global Minnesota (formerly Minnesota International Center), the sixth largest World Affairs Council in the United States. He has previously served as the first Black President of the Board of Directors at Books for Africa. He also serves on the boards of New Vision Foundation and the Minnesota Multicultural Media Consortium. He has previously served two terms on the board of the United Nations Association. An avid runner, he retired from running full marathons after turning 50 and now only focuses on training for half marathons.





(1 votes, average: 5.00 out of 5)


Loading...