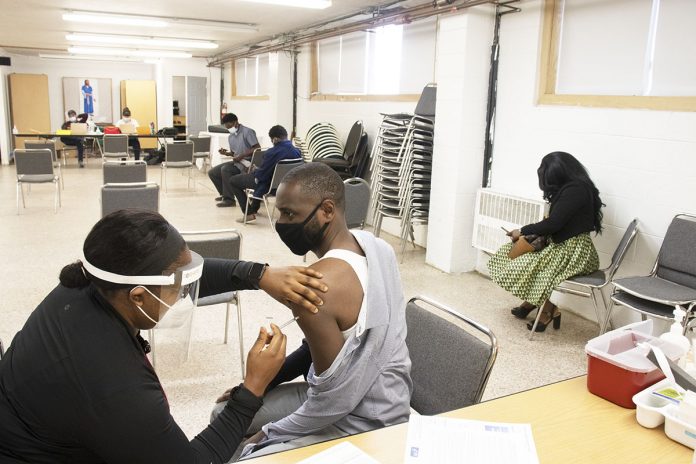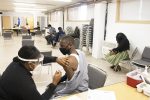 As the youth pastor at the Kenyan Community Church in Brooklyn Center, Ezra Kenyanya never thought he would play a role in providing COVID-19 vaccines to the local community until the church pastor, Simeon Momanyi asked him to take the lead on behalf of the church.
It was a culmination of weeks of turmoil that rocked the neighborhood following the killing of 20-year-old Daunte Wright by Brooklyn Center police Officer Kim Potter during a traffic stop. Days of protests outside the Brooklyn Center police station followed and the church, which shares a fence with the station, became a refugee for protestors as they recovered from the teargas and rubber bullets law enforcement was using.
"We run a weekly food ministry, and many families come through that we serve every week. During the protests outside the police station the food ministry was serving those who needed food and water each night, we kept our doors open," Kenyanya said.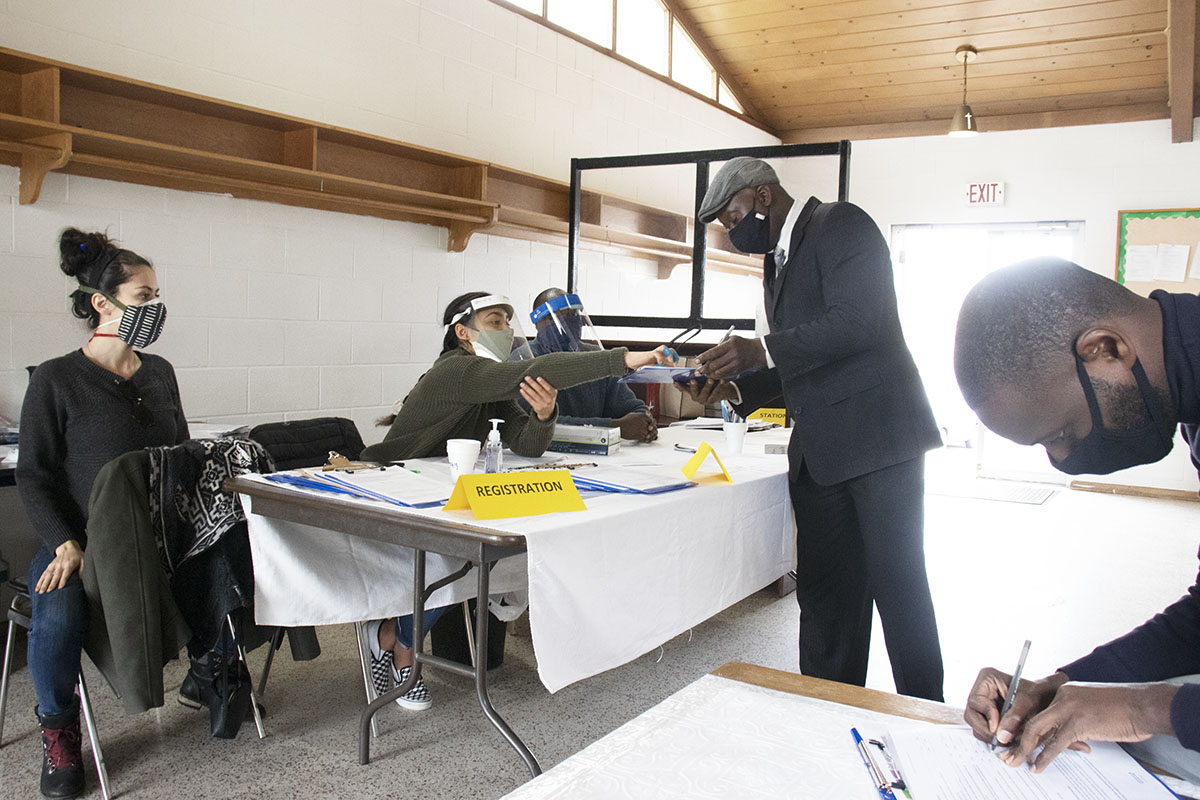 Upon request from the office of Congresswoman Ilhan Omar and Mayor Mike Elliott, the church jumped at the chance to host a mobile vaccination clinic. It followed days of consultations between Rep. Omar's district office and the mayor's office on what else the community needed following two weeks of turmoil. COVID-19 vaccines were on top of the list.
Mobile vaccination clinics have become an important component of the Minnesota Department of Health (MDH)'s strategy to address vaccine access disparities, particularly among people of color and immigrants. The mobile vaccine clinics have been launched in partnership with churches and other trusted community groups.
Kenyanya and Momanyi are among the faith leaders that have been tapped to address the gaps in vaccine access in the immigrant communities. Others are immigrant community associations and non-profits. One such association is Mwanyagetinge Association of Kenyans in Minnesota, the largest grouping of Kenyans in the state and ACER (African Career, Education and Resource, Inc.), a non-profit which operates out of Brooklyn Park and also hosts a community COVID-19 hotline.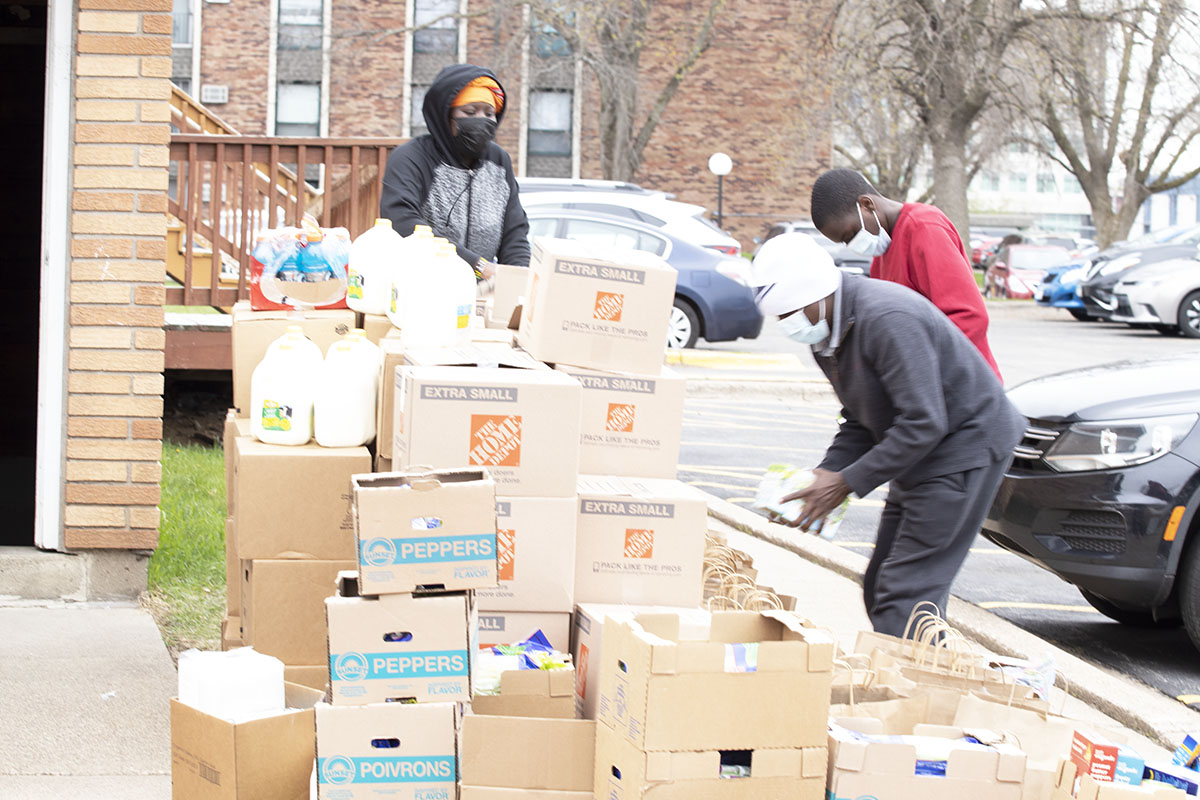 "We are having conversations with ACER to host another mobile vaccination clinic, and also other faith leaders, providing them the opportunity to sponsor mobile vaccine clinics," MDH African Immigrant Lead Coordinator Aisha Galaydh said Sunday.
Officials are hoping with the outreach being done by trusted community leaders and clergy, and vaccines being offered at sites immigrants and people of color are familiar with, vaccine distribution will become more equitable.
According to Kenyanya, 300 individuals signed up to receive their first shot of the Pfizer vaccine at the Sunday clinic. Some were members of the KCC congregation, but the majority were residents of the surrounding neighborhood that leaders reached out to following the protests outside the police station. Kenyanya was among those who received his first shot on Sunday.
The vaccines were administered by M Health Fairview.
Some in his congregation have been hesitant to receive the vaccine, either out of fear or due to medical issues, but he said many were happy to hear about the opportunity to take it at their own church.
"The community associates our church as being a safe place. I am sure when they see clergy members like myself take the vaccine, it can help to dispel some of the misconceptions about vaccinations," Kenyanya said.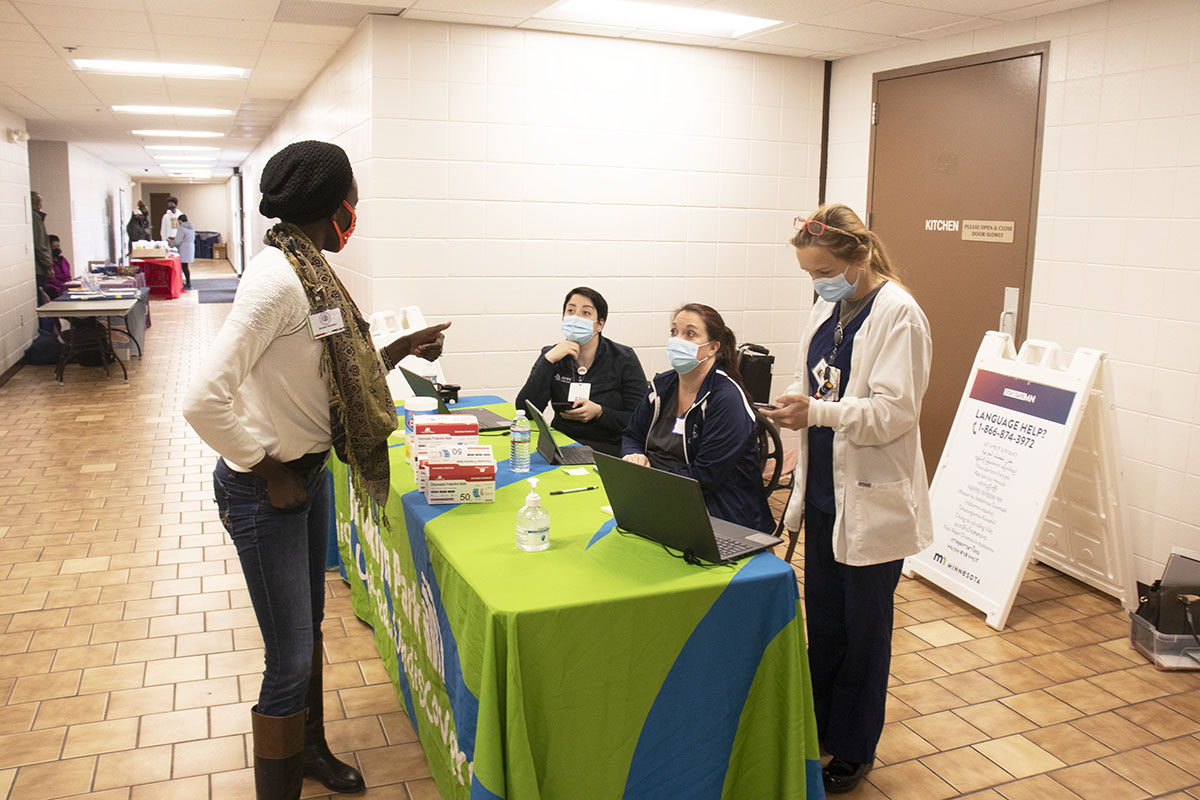 Three miles away in Brooklyn Park, another pop-up clinic was being held the same day at the Brooklyn Park Community Center under the auspices of Mwanyagetinge.
Mwanyagetinge president Huldah Momanyi-Hiltsley, and her board leadership, had spent the last month leading to the event on the phone and social media relentlessly promoting it. In their outreach, they found that many Kenyans were unvaccinated because of what can be a confusing process of getting an appointment at the mainstream providers, to making sense of the eligibility criteria, before Gov. Walz opened vaccine eligibility to everyone.
Mwanyagetinge or Kenya Community Church hosting a vaccine clinic on the other hand, are entities that Kenyans are familiar with, even if they are not members, and they felt comfortable signing up, Momanyi-Hiltsley said.
"We had slots for 200," she said. "Those 200 were snapped up quickly during signup online and luckily MDH came with 300 and it looks like we will use all of them as some more people are coming."
In his efforts to increase vaccinations among his residents, Mayor Mike Elliot of Brooklyn Center told Mshale that churches and mosques in his city play a large part.
"People trust and are already used to going to those places and are comfortable there. We are reaching out and getting them involved, because I believe they play a critical role in ensuring members of our community are vaccinated," Mayor Elliott said.

Born and raised in Kenya's coastal city of Mombasa, Tom is the Founder, Editor-in-Chief and Publisher of Mshale which has been reporting on the news and culture of African immigrants in the United States since 1995. He has a BA in Business from Metro State University and a Public Leadership Credential from Harvard's Kennedy School of Government. He was the original host of Talking Drum, the signature current affairs show on the African Broadcasting Network (ABN-America), which was available nationwide in the United States via the Dish Network satellite service. On the show, he interviewed Nobel laureates such as 2004 Nobel Peace prize winner, Professor Wangari Maathai, the first woman from Africa to win the peace prize and heads of states. Tom has served and chaired various boards including Global Minnesota (formerly Minnesota International Center), the sixth largest World Affairs Council in the United States. He has previously served as the first Black President of the Board of Directors at Books for Africa. He also serves on the boards of New Vision Foundation and the Minnesota Multicultural Media Consortium. He has previously served two terms on the board of the United Nations Association. An avid runner, he retired from running full marathons after turning 50 and now only focuses on training for half marathons.





(1 votes, average: 5.00 out of 5)


Loading...