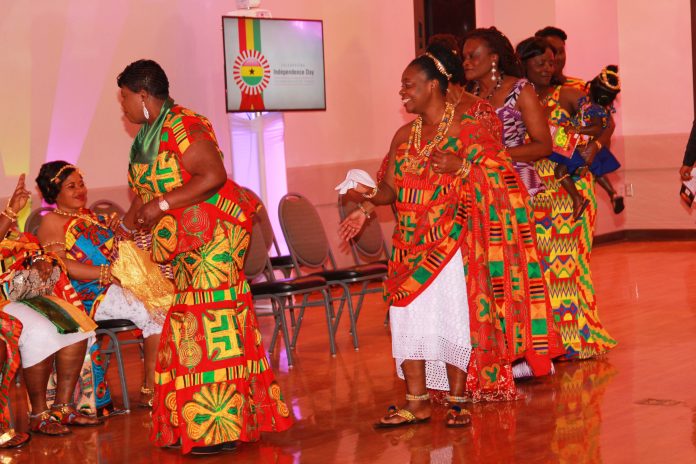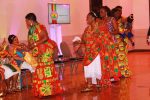 The Ghanaian Association of Minnesota (GhanAM) will be hosting an event on Sunday Feb. 13 to celebrate the culture of the west African country. Known as the Urban Expedition: Ghana, the event will be held at the Landmark Center in St. Paul from 1 p.m. to 3 p.m.
"The Urban Expedition is a perfect opportunity for us to promote and share our culture," said GhanAM President Isaac Owens. "This time of year, is very important for Ghanaians, [because it's close to March 6, Ghana's day of independence] and we took this opportunity to share Ghana with the local community, as well as support the Ghanaian diaspora in Minnesota."
The event will feature traditional live music, food, art displays, and a fashion show. The goal is to bring Ghana to Minnesota, allowing attendees to "travel to Ghana without leaving St. Paul," according to Isaac Owens,
Urban Expedition is a project of the Landmark Center, a nonprofit organization founded in 1892 to create, promote, and preserve educational programs that spotlight Minnesota's cultural diversity. One of the ways that it achieves this is by partnering with local organizations like GhanAM to host community events.
The series of events is designed to simulate cultural immersion. Attendees can experience various cultures from around the globe without having to travel. In a recent interview with Devin Graf, the center's programs and marketing manager, Graf said that Urban Expedition has been running for the past 18 years.
"We have a deep appreciation of global cultures here at the Landmark Center, and our program strives to reflect that," she said. "The events are free, so they're an accessible option for most families and individuals. In addition, by partnering with local organizations, we boost their local presence. This is a great program that is enriching the arts and culture scene here in St Paul."
This will be the second year GhanAM is having an exhibition at the center. The organization was founded by two Ghanaian University of Minnesota students in the 1950's, according to Owens. Since then, it has expanded to hosting concerts, events, and networking sessions to preserve and promote Ghanaian culture across Minnesota.
To ensure a meaningful experience at the event, Owens says he has recruited Ghanaian talent from the Twin Cities and beyond.
"We have applicants from as far as St. Cloud," he said. "I think the fact that we have such a dedicated applicant pool is what ensures we can produce the best experience. We are committed to accurate cultural representation and authenticity."
In addition to traditional music, fashion, and dance, attendees will get a chance to enjoy Ghanaian cuisine.
"We will be serving a variety of our most popular dishes, including jollof rice, roasted chicken, and meat and vegetarian pies," Owen said.
Urban Expedition: Ghana
Date: Sunday, Feb. 13 1:00 p.m. to 3:00 p.m.
Venue: Landmark Center 75 5th St. W., Saint Paul, MN 55102
Admission: Free

Panashe is a general assignments reporter.





(No Ratings Yet)


Loading...