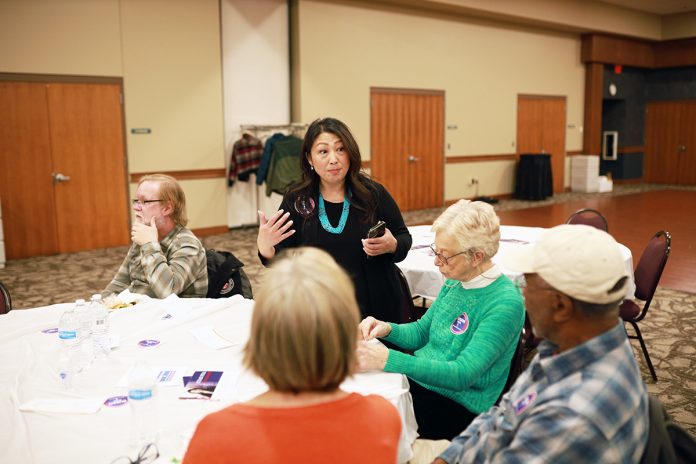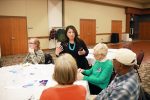 Growing up, Susan Pha never thought she'd be interested in politics.
"Initially, I never thought about politics for myself," Pha said. "But as I got deeper into my career, I started to notice systemic barriers affecting those in our community, and so I decided I was going to make a change."
She has been serving in the Brooklyn Park City Council since 2016, but in August she decided that she wanted to aim even higher. Pha announced her candidacy to represent District 40 in the Minnesota state Senate, to replace Sen. Chris Eaton, who is retiring. (After she announced her candidacy, the redistricting based on the 2020 U.S. Census results as mandated by law placed her in District 38).
Speaking last week at a meet-and-greet at the Brooklyn Park Activity Center, Pha said she is motivated to carry her passion for service into the state Capitol.
"With the right people in office, with people who truly listen to the people that they represent, we can fuel changes and improve the lives of families and individuals," said Pha.
Pha, who is Hmong American, is one of at least two women of color running to represent one of the most diverse districts in Minnesota. The other is Huldah Momanyi-Hiltsley, a Kenyan American. The two will fight it out to earn nomination to represent the Democratic-Farmer-Labor (DFL), as the Democratic party is known in Minnesota, in the November elections.
Many of Pha's supporters at last week's meeting expressed enthusiasm for her campaign, saying that her background and passion for public service would lift the community. Sizi Goyah, a Liberian American and political director of Pha's campaign, spoke about why Pha's story resonated with him. Goyah, who is a teacher at Anoka high school, said that what attracted him to join Pha's campaign was the work she had done to shape the future of her community.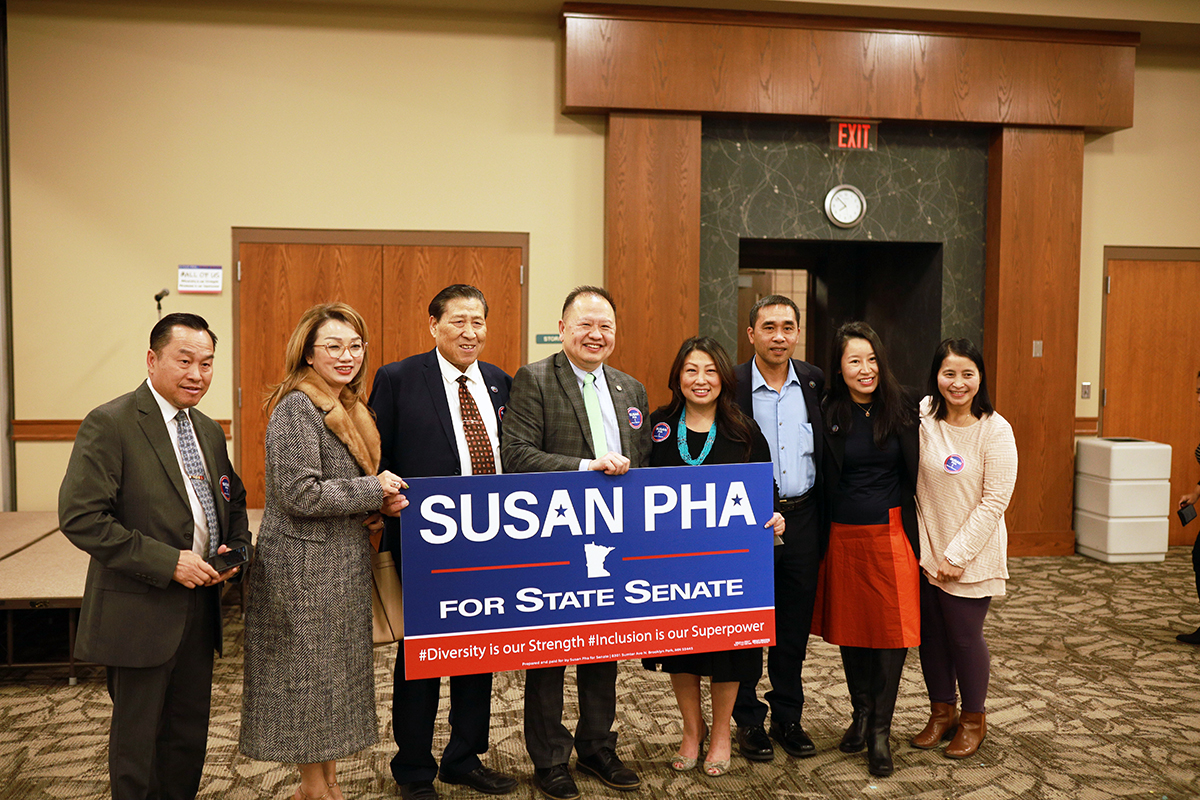 "My number one purpose in life is to build future leaders in the classroom," Goyah said. "Susan will make sure that schools are fully funded. She will shape our future."
Kamaty Diahn, the executive director of the Organization of Liberians in Minnesota, also spoke about his support for Pha. He said that Pha valued inclusivity, and that she had worked to improve the livelihoods of the Liberian community. Specifically, Pha helped with workforce training that was initiated to aid local Liberians who had experienced job losses related to the coronavirus pandemic.
"She gave us the support that we needed," Diahn said. "Even with a tight schedule, she would show up and help in any capacity that she could."
John Wexler, former chair of the Brooklyn Park DFL, described Pha as a selfless leader. He shared a story of how two years ago Pha helped a colleague become a Mayor Pro Tem, a highly sought-after position in which one substitutes as mayor if the elected mayor is unable to fulfill their duties.
"Even when she is not in the highest position, she has always been focused on helping others succeed," Wexler said. "That speaks to her character, and we need that character in office."
Jesse Winkler, a resident of Brooklyn Park's central district, said he didn't know anyone more fit for the senate seat and talked about Pha's competencies.
"Susan is extremely responsive to her constituents as well as her community," said Winkler. "She follows through- she is a person of action."

Panashe is a general assignments reporter.





(No Ratings Yet)


Loading...