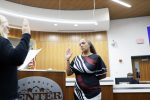 April Graves took her mayoral oath of office Monday, becoming the first Black woman to lead Brooklyn Center.
"I think we are all ready for change," Graves said.
Brooklyn Center, whose residents of color make up around 59% of the population, only recently had its first Black top executive, the outgoing mayor Mike Elliot, a Liberian American who was elected in 2018 and took over the city's leadership in 2019. The swearing in was followed by the first city council meeting under Graves's leadership, which gave residents an opportunity to express concerns about the city's law enforcement policy.
Brooklyn Center is one of the cities whose law enforcement policy has been under scrutiny since the 2020 when protests erupted nationwide after a Minneapolis Police Department officer murdered George Floyd, an unarmed Black man. On April 11, 2021 – less than a year since Floyd's death a Brooklyn Center Police Department (BCPD) officer shot and killed Daunte Wright, another unarmed Black man during a traffic stop. The officer, who was later identified as Kim Potter, a 26-year veteran of the police department, claimed she accidentally shot the 22-year-old because she mistook her handgun for a taser. Most recently, BCPD released a recruitment video that many have described as racist and hyper-militarized.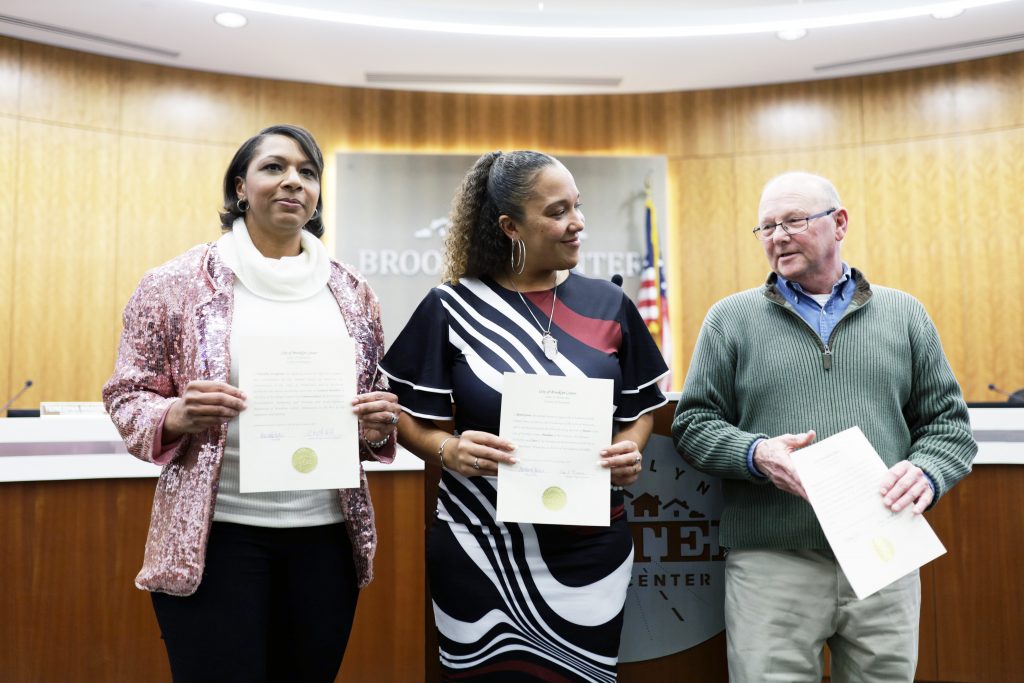 Cynthia Wilson, the treasurer of the Minneapolis Chapter of the National Association for the Advancement of Colored People (NAACP), said she postponed her international flight to witness the historic ceremony. Wilson said she wished to see more transparency from both BCPD and city officials regarding Brooklyn Center's law enforcement policy.
"What I saw in that video was racism," Wilson said of the 2-minute video that mostly features white officers. "I saw the discrimination. I saw the Klan. We need to denounce this and seek immediate training of our officers."
Wilson also addressed the newly elected mayor. She said that representation in leadership is not enough to undo the damage that BCPD has done to the community. Looking Graves straight in the eye, she reminded her of that with great power comes great responsibility.
"We're not in these positions to look cute, we are here to make change," Wilson said. "Pay the costs to be the boss."
Graves said she was disappointed when she first saw video, but also said that she did not believe in firing or "cancelling" any individual officers over what she said wasn't egregious. She attributed the rising tensions over what she said to "simple lack of perspective."
"I do not believe that [BCPD's] intention was to create harm," Graves said.
Also read: 'A Brooklyn Park for all': Hollies Winston sworn in as city's first Black mayor
After Graves's remarks, about a quarter of the people on the room got up from their seats and left, many uttering expletives under their breaths as they walked out. As residents requested to address her, Graves doubled.
"The video did cause harm, but we need to think deeply about how we are going to rectify that," Graves said.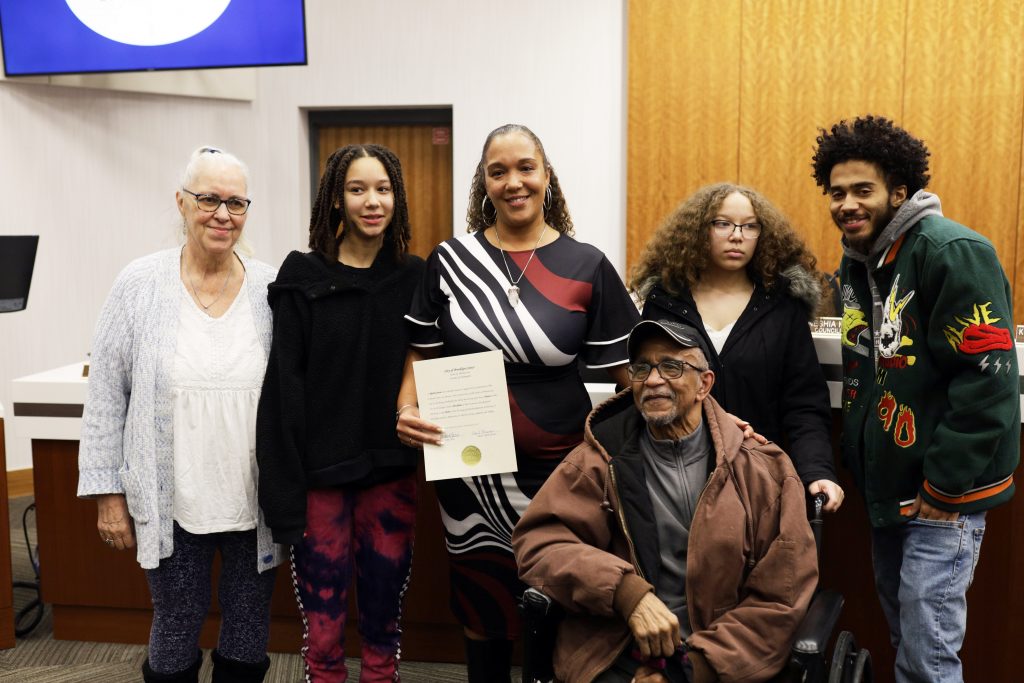 Alfreda Daniels, a Liberian American union organizer, said that she was appalled by the video and its depiction of the city. She said that the video seemed to have an "us versus them" narrative between residents and police, as it featured officers with military-style weapons. She said this was especially disturbing considering the BCPD's history of gun violence, most notably the killing of Wright.
"They are portraying our city as a warzone," Daniels said.
With a shaky voice, Daniels also told a story about how an anti-police brutality spiel on social media has cost her safety and peace of mind. Daniels has been active in expressing her concern about the video on Twitter, where she has been met right-wing vitriol. She said she had received death threats from at least six individuals online.
"They are labelling me as anti-police," Daniels said. "As a Black woman, this is like putting a gun to my head."
Local activist Michelle Gross said that recruitment videos are normal, and that the purpose of these videos was to show the culture of an organization. However, she said that what she saw while watching the recent BCPD video was reflective of a toxic culture. She said it was concerning that the video featured all-white officers for a city with a majority people of color. Gross called on the new city council to remove the video from the BCPD website. It is no longer on the city's website as of the time of this writing. The city's police chief is Kellace McDaniel, a Brooklyn Center resident who took charge of the department in the summer. He is among a handful of Black police chiefs in the state.
A lot of people were at Brooklyn Center City Hall to express their concern about the City of Brooklyn Center recruitment video. pic.twitter.com/g7fkHh6VES

— Dymanh Chhoun (@Dymanh) January 10, 2023
"The hypermilitarized nature of it all was very concerning to see," Gross said. "The video needs to be erased from the internet forever."
While her initial remarks didn't resonate as well with residents, Graves's closing statements garnered a round of applause. She reiterated that she was elected to serve the people, and that she would act on that promise. Graves said that she hoped to build strong ties with BCPD to ease the tensions they have caused.
"We need to build relationships, because if we cut off relationships with every sign of a mistake, we are hindering our progress," Graves said.

Panashe is a general assignments reporter.





(1 votes, average: 5.00 out of 5)


Loading...