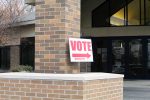 A May 9 special election will determine who will take over the Brooklyn Park City Council West District seat left empty after Councilwoman Susan Pha was elected to the state Senate last November. The winner will complete the remainder of her term which goes through December 31, 2024.
Candidate filing for the election opened today (Feb.14) at 8:00 a.m. and will close at 5:00 p.m. on Feb. 28, according to the City Clerk's office.
If by the Feb. 28 deadline more than two candidates file to run, May 9 will instead be a special primary election to elect the top two candidates to move on to a special election which will be held on August 8.
This will be the third time in a span of two years that the city is holding a special election to fill a vacancy. In 2021, a special election was held to fill the vacancy left by the departure of then Mayor Jeff Lunde after he got elected as a county commissioner. In that special election, then Councilmember Lisa Jacobson of the East District won by two votes to fill the remainder of Lunde's term. Jacobson becoming mayor triggered another special election to fill her East District seat which went on to be won by Xp Lee.
Details on requirements and how to file to run can be found at the city's website at this link.

Born and raised in Kenya's coastal city of Mombasa, Tom is the Founder, Editor-in-Chief and Publisher of Mshale which has been reporting on the news and culture of African immigrants in the United States since 1995. He has a BA in Business from Metro State University and a Public Leadership Credential from Harvard's Kennedy School of Government. He was the original host of Talking Drum, the signature current affairs show on the African Broadcasting Network (ABN-America), which was available nationwide in the United States via the Dish Network satellite service. On the show, he interviewed Nobel laureates such as 2004 Nobel Peace prize winner, Professor Wangari Maathai, the first woman from Africa to win the peace prize and heads of states. Tom has served and chaired various boards including Global Minnesota (formerly Minnesota International Center), the sixth largest World Affairs Council in the United States. He has previously served as the first Black President of the Board of Directors at Books for Africa. He also serves on the boards of New Vision Foundation and the Minnesota Multicultural Media Consortium. He has previously served two terms on the board of the United Nations Association. An avid runner, he retired from running full marathons after turning 50 and now only focuses on training for half marathons.





(No Ratings Yet)


Loading...