Monthly Archives: November 2006
The strength of African women keeps coming to the fore and that was readily apparent this past November as Compagnie TchéTché--dance troupe from the Ivory Coast—performed their latest show, Dimi, for a sold-out audience in the McGuire Theater of the Walker Art Center.
The scars surely run deep into his psyche. As a young child, he watched his homeland of Liberia torn apart by civil war; his mother, his "anchor," blown up by a reckless bomb. Years spent in a refugee camp in Ghana, West Africa with relocation to the United States in the new millennium could have left Zhalman staggering.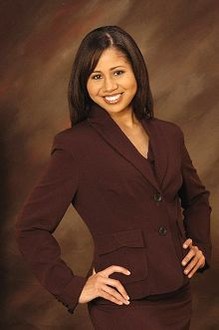 INTERVIEW
Mshale Senior Staff Writer, Robert Sayon Morris, recently interviewed Miss Black USA, Celi Marie Dean. Miss Dean, a charming young lady, is a Liberian. Her father is Mr. Charles Dean. He resides in Minnesota.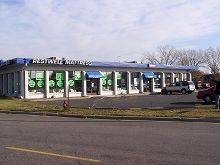 African Food Market's owner, Kwaku Addy, has closed on a deal and bought a facility in the City of Crystal that he plans to move to by years end. After plans to build a brand new facility in Brooklyn Park fell through, Mr. looked for alternatives within that city and adjoining cities before settling on Crystal.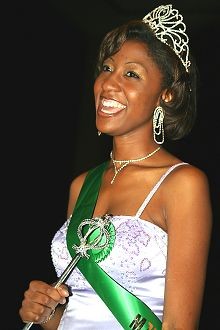 Atlanta Pageant Benefits Orphanages
ATLANTA - Under vibrant lights beauty and grace lined the stage as Miss Zambia International held its first annual pageant on Oct. 28 at the Georgia International Convention Center. Kenyatta Day may be a Kenyan public holiday, but this year's celebration was truly an East African affair. A mix of hyped up Ugandan artists and talented Kenyan DJs kept revelers at The Blue Nile Restaurant on their toes all night long. If you are one of the approximately 40 million individuals covered by a traditional defined-benefit pension plan, it pays to check up on your plan periodically because:
You may catch an error, such as the use of an incorrect salary amount, made by the plan administrator. Errors that are caught earlier are easier to fix.
You will know what the plan is promising to pay you on retirement, and what you can expect if you retire early. Becoming a permanent resident of the United States (getting a "green card") can be a time-consuming, drawn-out process. One reason is that Congress limits the number of immigrant visas that are available each year. When a visa number is not immediately available to you, your "priority date" determines when you may get your green card. Collision avoidance: Fact or Fiction?
For more than a decade, automakers and government regulators were talking airbags and self-tensioning seat belts, but now they are singing zero accidents. They are now realizing that the best way to prevent an accident is not to have one.
Without a doubt, collision prevention is a hot topic in the new auto industry in the U.S., Europe and Japan so far. While Japan is laying the foundation for smart highways that eliminate accidents, Sweden and Germany's "Vision Zero" and "Zero Accidents" auto programs have already began looking into this crash prevention technology.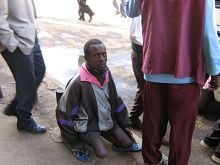 NAIROBI, Kenya—James Mwangi sits on a stone block at the edge of a dusty sidewalk along Moi Avenue, his back facing the street. His legs are stretched and spread in front of him. He doesn't prefer to sit this way, but it is the most comfortable for his brace-supported legs. Mwangi's customer, a light-skinned man dressed in a black suit, also sits on a cardboard placed on blocks that serve as a stool. The man's feet rest on another block between him and Mwangi, giving a complete picture of a makeshift shoeshine booth.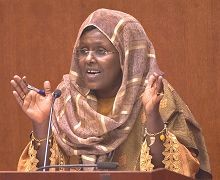 MADISON
- The Chinese philosopher Lao Tzu once said, "A journey of a thousand miles starts from a single step." Asha Haji Elmi's journey to politics began when she was in college. This was before the war in Somalia. Even then, Ms Elmi was a strong voice for those who could not voice their opinion.