Monthly Archives: July 2007 I think there is a reason for every moment in ones' life

Even when that reason cannot be explained or understood.

There is a purpose to the happenings, the occurrences in life.

And though things may not always go as one believes,

Or desires them to,

Every minute lived is important and it matters. There is something about a cruise that is exhilarating. It might be the open air and freedom of being on the water, the breeze that so easily carries on and on, or the music and chit-chat that drifts among people. This years' summersplash was compounded with a boat cruise on Harriet Island in downtown St. Paul.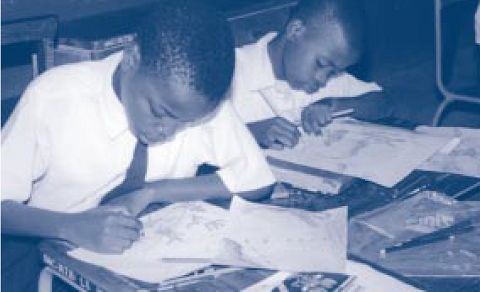 The United Nations Educational, Scientific and Cultural Organization today announced five winners – from China, the United States, Nigeria, Senegal and Tanzania – of this year's Literacy Prizes.

The honours are awarded yearly to recognize particularly effective efforts made in the fight against illiteracy, one of UNESCO's priorities, and raise awareness of the work of thousands worldwide promoting the cause of literacy for all. The date 09/09/99 is a historic watershed for African politics. It was on this date at the Mediterranean port of Sirte in Libya that the birth of a new baby, the African Union (AU), occurred. Its mission, unlike that of its predecessor, the Organization of African Unity (OAU), was to advance Africa towards economic integration and political federation.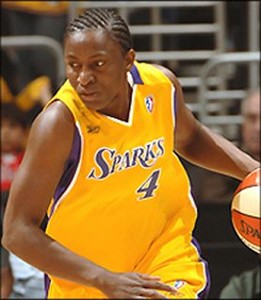 "We would like the African community to come out. It's a major push." Aneisha Johnson, Group Sales Representative for the Minnesota Lynx and Timberwolves explains the goal of Mshale Night with the Minnesota Lynx. On Friday July 27th at 7pm, the Lynx will play the Los Angeles Sparks in the Target Center and supply a night of fun, food, and family – all at a discounted price.

For just $30, Mshale readers may purchase the Mshale Package, which includes 2 lower-level tickets to the game as well as 2 Meal Deals. "It's accessible to everyone," says Johnson, which is a great priority.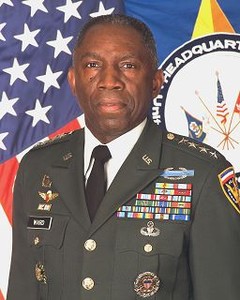 President Bush named Army Gen. William E. "Kip" Ward today to help stand up U.S. Africa Command as its first commander.

Ward has served as deputy commander of U.S. European Command in Stuttgart, Germany, since May 2006. In that role, he has been responsible for the day-to-day activities for U.S. forces operating across 92 countries in Europe, Africa, Russia, parts of Asia and the Middle East, the Mediterranean and most of the Atlantic Ocean. July 4th, the Independence Day in America, fell smack in the middle of the week. There had to be a party somewhere on Tuesday July 3rd. I learnt of a few parties and planned on attending one of them. A party hosted by Mezesha Entertainment was happening in downtown Minneapolis at the Lounge Night Club, where Dj Xpect from Kenya was celebrating his birthday.10:00 o'clock and the party was well underway. Three different rooms catering to three different sounds were alive with people moving and grooving. It's a beautiful Sunday afternoon, I'm hungry and in need of a good meal. A bunch of us decide to drive to Blondies Sports Bar and Grill located in Brooklyn Park. I realize at this point my weekend has been spent in Brooklyn Park and though I live in St. Paul, I don't mind the half hour or so journey. The past couple of days have been fun and entertaining. I'm hoping Blondies affirms that Brooklyn Park is a place of many interests. It's Saturday evening and I've just come back from a barbecue in St. Paul, Minnesota. Chris Mwangi, host of the barbecue, provided plenty of food, drinks and good conversation. It's summer time and though it's really hot, this does little to deter people from coming together and enjoying a good meal amongst friends. I am in the car with a few of my friends heading to a club. As we drive, old-school jams play from a CD and we are bobbing our heads up and down, side to side. I squeal joyfully every once in a while if the song is especially one that flashes fun memories of the past.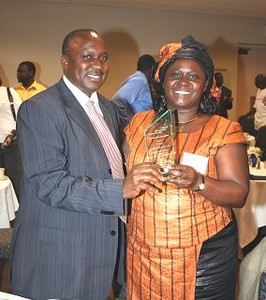 WILMINGTON: The recipient of the prestigious 2006 Kenyan Community Abroad (KCA) Excellence Award has castigated the Kibaki government for not living up to the people's expectations. In his one-hour long acceptance speech Saturday night at the KCA 2007 conference in Delaware , Dr. Shem Ochuodho said "there are many good things the NARC government has done but there are many others that the government has not only failed to do but has aggravated". Mr. Ochuodho is the recipient of this year's KCA
Award of Excellence
.