Monthly Archives: January 2008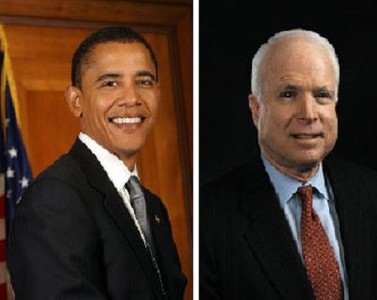 America's policy on Africa is not an issue that is likely to take center stage during the 2008 presidential election. But that does not mean that we Africans have no stake in the elections.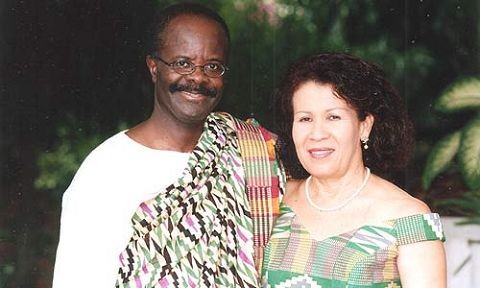 Conventional People's Party candidate's calendar will include a visit to Minnesota, where his U.S education began. 

Paa Kwesi Nduom, who was recently nominated to represent the Convention People's Party in Ghana's Dec. 7, 2008 Presidential elections, will begin a five-city tour Friday to thank his U.S.-based countrymen and others who helped his bid, a campaign official said. A roadmap of guidelines for the mediation process has been released by Kenyans for Peace With Truth and Justice, a coalition of over 40 human rights, governance and legal organizations in Kenya. KPTJ states starkly: "Violence is rapidly spreading. Politicians are continuing to take hard-line positions. And there is a possibility that the country is gravitating to full scale civil war." The Vigilante Journalist posts eyewitness accounts and photos from areas of conflict in Kenya. And Kenyan Emergency, written by a London-based Kenyan, "mother of three, student of international politics", provides daily roundups and commentary, and analysis, from a range of Kenyan and international sources. I recommend both of them highly. Reports from human rights groups, based on information from their monitors in the field, indicate that there are four sources of the ongoing violence in Kenya. Introduced on Friday, to be tabled this week, the resolution sets out terms for a viable, sustainable peace process. It calls for the US to apply sanctions, including a travel ban and visa freeze on leaders of PNU and ODM, until the crisis is resolved. The resolution is expected to pass unanimously, but this can be ensured by generating a critical volume of calls and emails to senators.

NAIROBI, Kenya – FRESH violence erupted in the Kenya's Rift Valley Provincial headquarters city of Nakuru a day after Kenyan President Mwai Kibaki and Orange Democratic Movement leader Raila Odinga closed the vicious gap between them in a momentous handshake. Kenyan women and girls in vulnerable communities are at tremendous risk of rape and sexual violence in the ongoing crisis. Hospitals have seen the number of rape cases double within days after the disputed presidential election. Funds are urgently requested for rape crisis response centres in Mathare, Huruma, Jamhuri Park, and Kibera. Kenyans for Peace with Truth and Justice have released the data, findings, analysis and verification of their legal working group, who have conducted an intensive investigation of electoral anomalies and malpractices that plunged Kenya into civil war. The four documents comprise: This Friday, in Nairobi, the Kenya National Commission for Human Rights will release its documentation to date of the human rights violations and breaches of international humanitarian law that have occurred in the post-election period. Only dialogue and an independent election review will resolve the crisis. The world can play a crucial role: by reinforcing the efforts of mediators like Kofi Annan, and refusing to recognize any government not legitimately established. 50,000 of us have already sent this message to our foreign ministers, and almost all have listened so far. But inside Kenya, hardline leaders are sowing conflict and the country hangs in the balance.