Monthly Archives: January 2008 It's a blistering cold Sunday evening in Minnesota, but within the lobby of the Ordway Centre for performing arts in downtown St. Paul, there is a warmth flowing through the chatter and excitement amongst the hundreds waiting to get tickets to the Angelique Kidjo concert. I have never been to the Ordway Centre before, though countless times I've dreamed of dressing up and joining the many who come for Operas and concerts. Now here I am, standing in this beautiful, red carpeted, high ceiling, brightly lit lobby, tickets in hand.
MOMBASA, Kenya, Jan. 11 – "Nyeusi ya wananchi, Kijani ni ya ardhi, Nyekundu ni ya damu na Nyeupe ya amani. Ni hakika ya bendera, daima mimi mKenya….Mzalendo halisi…" (Black for the citizens, Green for our land, Red for the blood and White for peace. The purpose of our flag, Forever I am Kenyan….A patriotic citizen…) Doors opened at 8:00pm and people started streaming in. I was excited and quite surprised that I was not at all nervous about hosting the tribute concert to Lucky Dube. The auditorium was well lit, decorated to a calm perfection with a spacious dance floor and stage. On one corner was a huge projector with music videos by Lucky Dube as well as short clips of interviews he carried out during the early years of his career.
HIV-positive Zambian mother says all the money in the world won't end epidemic without behavioral change.
Historically, Minnesota has been at the forefront of the women's movement. With the endorsement of Sen. Hillary Clinton for the Office of the President of US, the Minnesota Women's Political Caucus continues to support progressive women in office.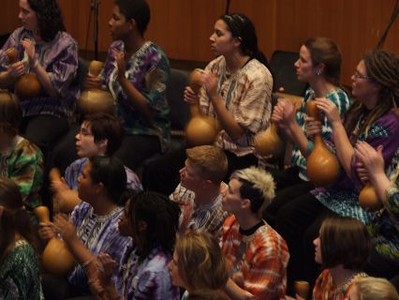 ST. PAUL, Minn. – With European names like Macpherson, McCurdy, Crockett, and Sollenberger, one might think resulting music would include an accordion or bagpipe. But the fall concert held at the Janet Wallace Fine Arts Center of Macalester College in St. Paul on Dec. 8, presented African sounds, lead by Sowah Mensah, ethnomusicologist, composer, and master drummer from Ghana.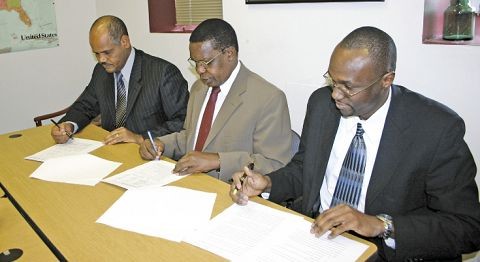 The Minnesota Department of Health will spend $250,000 over the next 21 months to fund public health nonprofit organizations dedicated to HIV/AIDS testing, care and education, an official said.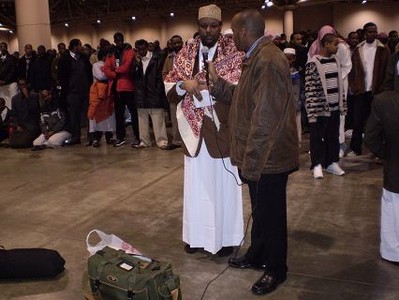 The Islamic holiday celebrates Prophet Abraham's faith and his obeying of Allah's command to sacrifice his only son.
Mshale congratulates Hennepin County Judge Harry Crump (right) on his retirement after serving 20 years on the bench. In an apparent effort to reach out to the African community in the Twin Cities, Books For Africa, the St. Paul-based non-profit organization that sends donated books to Africa, appointed Mshale president and publisher, Tom Gitaa, to its board of directors.
Officials talk tough in a desperate attempt to improve a reputation they say is tarnished by a few bad apples, making air travel in Africa the most dangerous in the world.