African Awards

-

search results

If you're not happy with the results, please do another search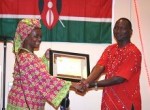 ATLANTA, GA - About five years ago, then Kenyan Ambassador to the US, Dr. Yusuf Nzibo, met with the Kenyan community in Atlanta. The Association of Kenyan Professionals in Atlanta (AKPA), an organization that would address Kenyan issues and create an opportunity for Kenyans in Atlanta to network was born. At its inception, AKPA had modest goals. However, over the years, it has developed to become the biggest Kenyan professional association in the United States.
Rwanda's "Ambassadors of Peace" touch hearts at Coffman
South Africa's Consul General, the Honorable Yusuf Omar, was in the Twin Cities on April 26 as the keynote speaker at this year's Twin Cities International Citizens Awards that is hosted annually by the Minneapolis based International leadership Institute (ILI).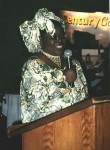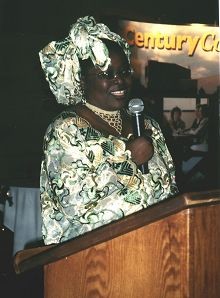 Nyango Melissa Nambangi, founder of the Minnesota African Women's Association (MAWA) received the Women's of Distinction award from Century College on December 8, 2005. She and two other women are the first to receive the recently established award.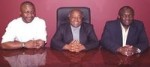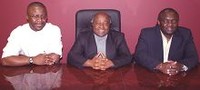 Say ABN to some of the targeted audience of this relatively new satellite network and you will draw a blank stare. That is about to change with the new marketing campaign and community outreach that the management has embarked on.