DED

-

search results

If you're not happy with the results, please do another search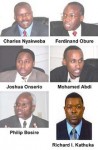 Against a colonial background, and a couple of decades of finding its political journey, Kenya continues to seek effective political leadership. Like most African countries, there has been a flight to the Diaspora by thousands of Kenya in search of greener pastures. While the Diaspora hosts some political refugees, most Kenyans leave home for education and economic gain. Minnesota is home to over 5,000 Kenyans. With a stable political environment, many Kenyans in the Diaspora feel a need to go back home and participate in the development and change of the country.

The recently accredited Kenyan ambassador to the United States, Peter Nicholas Rateng' Oginga Ogego, urged his nationals to register with the embassy to make the provision of consular services to them easier... Here are a few financial planning suggestions that can add to your peace of mind about financial matters and simplifying your life: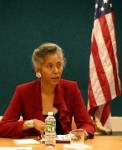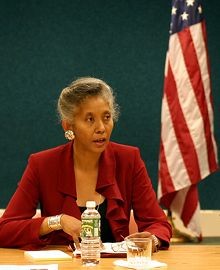 Ambassador Cindy Courville is capping more than 20 years of involvement with African issues with a challenging assignment as the first U.S. envoy to the African Union (AU), headquartered in Addis Ababa, Ethiopia. Not too long ago wireless devices such as laptops were used to take advantage of wireless access points but in the recent times cell phones have been added to this list of devices. "In the first place, we should insist that if the immigrant who comes here in good faith becomes an American and assimilates himself to us, he shall be treated on an exact equality with everyone else, for it is an outrage to discriminate against any such man because of creed, or birthplace, or origin. But this is predicated upon the person's becoming in every facet an American, and nothing but an American...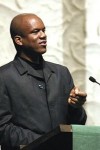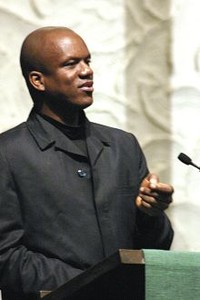 It was Sunday, November 19, 2006. Liberians from all walks of life assembled for a Town Hall Meeting at the Brooklyn United Methodist Church in Brooklyn Center, Minnesota. The purpose of the meeting was two-fold to listen to the Chairman of the Liberia Truth & Reconciliation Commission, Cllr. Jerome J. Verdier and to pose questions about atrocities committed by "freedom fighters" (perpetrator) during the civil war. On October 16, 2006, the proposed refugee admissions report for Fiscal Year (FY) 2007 was submitted to Congress on behalf of President George W. Bush.
The strength of African women keeps coming to the fore and that was readily apparent this past November as Compagnie TchéTché--dance troupe from the Ivory Coast—performed their latest show, Dimi, for a sold-out audience in the McGuire Theater of the Walker Art Center.
The scars surely run deep into his psyche. As a young child, he watched his homeland of Liberia torn apart by civil war; his mother, his "anchor," blown up by a reckless bomb. Years spent in a refugee camp in Ghana, West Africa with relocation to the United States in the new millennium could have left Zhalman staggering.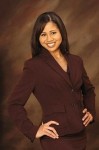 INTERVIEW
Mshale Senior Staff Writer, Robert Sayon Morris, recently interviewed Miss Black USA, Celi Marie Dean. Miss Dean, a charming young lady, is a Liberian. Her father is Mr. Charles Dean. He resides in Minnesota.