DED

-

search results

If you're not happy with the results, please do another search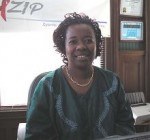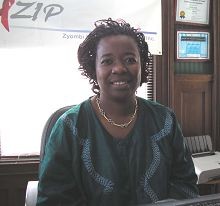 A grand opening ceremony to launch ZYOMBI International Project, Inc (ZIP) took place on Sunday afternoon September 24 at their colorful offices on Franklin Avenue/ 1931 1st Avenue in Minneapolis. The official launching ceremony that included cutting a ribbon, music, food and refreshments served to guests was led by a representative from the Minnesota Department of Health (MDH) Gary Novotny.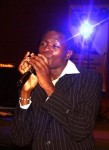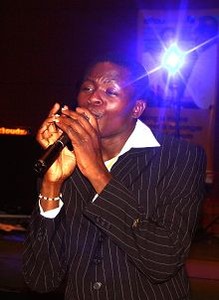 It's been decades since I last heard Muhammad Ali extolling his own virtues. "I am the greatest; I said that even before I knew I was. I figured that if I said it enough, I would convince the world that I really was the greatest."
Now that I've met Roy Kapale, Ugandan musician of Souca, Lingala, and Afrobeat music, I've met a self-promoting person who just might have the same uncannily accurate sense of himself. The Energy Policy Act of 2005 replaced the clean-fuel burning deduction with a tax credit. A tax credit is subtracted directly from the total amount of federal tax owed, thus reducing or even eliminating the taxpayer's tax obligation. The tax credit for hybrid vehicles applies to vehicles purchased or placed in service on or after January 1, 2006. Beginning October 1, 2006, USCIS will implement a new process nationwide for issuing EADs to applicant granted asylum by an Asylum Office. Instead of issuing asylees a provisional one-year Form I-688B employment authorization card at the local office, asylees will now receive in the mail the more secure Form I-766 EAD card within seven to ten days after the date they are issued their asylum approval letters. The EAD will be valid for two years.

But Tribalism Still Stands in the Way
(Editor's note: Mshale West Coast Correspondent, Edwin Okong'o was in Kenya this past summer as a human rights fellow with the University of California's Human Rights Center- this is one of the reports he filed. Other reports are available here on Mshale.com)

NAIROBI, Kenya—Fredrick Odhiambo stands with a microphone in the heart of Nairobi's financial district. Odhiambo, 27, is not a typical Kenyan street performer. He doesn't preach about God. Nor does he claim to posses the secret cure to impotency or any incurable diseases.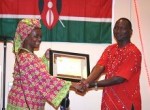 ATLANTA, GA - About five years ago, then Kenyan Ambassador to the US, Dr. Yusuf Nzibo, met with the Kenyan community in Atlanta. The Association of Kenyan Professionals in Atlanta (AKPA), an organization that would address Kenyan issues and create an opportunity for Kenyans in Atlanta to network was born. At its inception, AKPA had modest goals. However, over the years, it has developed to become the biggest Kenyan professional association in the United States.
"Until one moves away from the shade provided by a forest, it is impossible for them to know what parts of the forest are shadier than others." It was not until years later that Mohamed Abdi, a 30-yr old native of Kenya, got to understand the true meaning of this Somali proverb.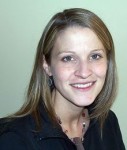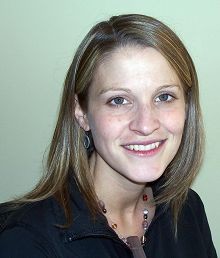 A survey conducted in early 2006 with refugee populations in Northwest Hennepin County shows that there is a disconnect between the physical and mental health needs of survivors of torture and war trauma and services provided as victims shy away from discussing their experiences with their doctors. The survey conducted by the Center for Victims of Torture (CVT) concludes that refugees did not see the benefit of discussing past traumatic experience with their doctors.
Tanzania's President, (now Dr.) Jakaya Mrisho Kikwete, yesterday assured an audience assembled at the atrium of the University of St. Thomas' Minneapolis campus that Tanzania is the ideal destination for investors and tourists.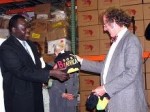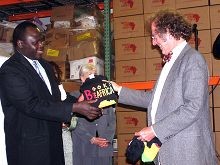 Books for Africa completed its move to a new spacious warehouse in Saint Paul's East side today with the official opening of the facility by Tanzania's Deputy Minister for Foreign Affairs and International Cooperation, Dr. Cyril August Chami.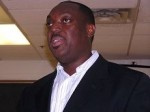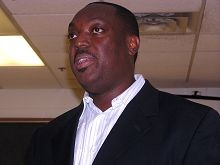 Mr. Izooba Mugabi is the new chairman of the Uganda Association of Minnesota (UGAMN). He emerged the winner after easily trouncing his only challenger, Mr. Francis Ssenoga, by garnering over 64% of the votes cast during a general assembly meeting to elect new leaders. All seats were up for grabs. Mr. Ssenoga is the current secretary general of the Uganda North America Association (UNAA).