DED

-

search results

If you're not happy with the results, please do another search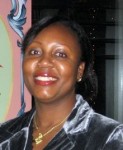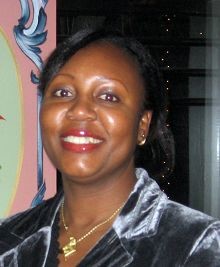 When Rita Apaloo moved to the US, she began to feel the stresses that are experienced by most immigrants. As she interacted with fellow African women, she realized that her experiences were not in isolation. Thus the birth of African Women Connect (AWC), in 2004.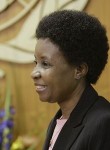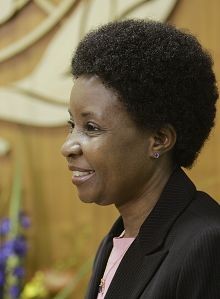 Her academic brilliance, high moral integrity and a long resume of public service will serve well Dr. Asha-Rose Migiro, the new U.N. Deputy Secretary General, a former student of hers said.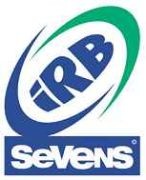 The annual rugby tournament that is also a festival of Kenyans, U.S.A Sevens, begins this Saturday in its new home in San Diego, Calif.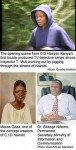 Hard hitting but captivating sound track captured by flickering clips well shot and edited of a fairly built muscular woman jogging across the crowded city of Nairobi. The effects of the Great Warming are not fairly shared. Fourteen percent of the world's population lives in the 57 countries on the African continent.
Money transfer behemoth, Western Union International, opened its 10,000th agent location in Africa at the Matori branch of Nigeria's First City Monument Bank just as that country's Central Bank disclosed in an estimate that cumulative contributions of Nigerians in the Diaspora totaled $US 4.5 billion in 2006.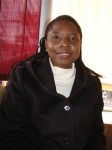 A unique charter school that will embrace African values and culture will be opened in Minnesota this Fall. According to Ghanian-born Comfort Lartey-Ofori, founder of ELOM International Academy, she has conceived a school idea that advocates academic excellence that combines the best of African culture with universally acceptable international academic standards. She is one innovative and strategic organizer who exhibits both dynamism and the love of African values and hopes that her school will be a model for other states in America with large African immigrants to emulate.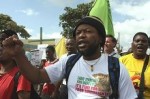 NAIROBI - The curtains finally fell on the seventh edition of the World Social Forum in the Kenyan Capital of Nairobi with a new transsexual phenomenon, gaining root in Africa.
The forum that ended on January 25 saw the lesbians, gays and trans-sexual community gaining currency not only in Kenya but also in the entire African continent.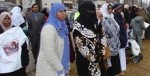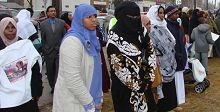 Ali Jumale strode with his wife and four children Saturday to a protest in Peavey Park that attracted hundreds of Somalis, who stridently denounced Ethiopian troops for forcing its way deep into Somalia in the hopes of asserting the authority of the weak government.


As the number of Africans in the Diaspora increases, their economic impact both in Africa and in their newly adopted homes continues to rise profoundly. African governments have over the past several years implemented far reaching regulatory reforms to enhance business and investment climate.