OLM

-

search results

If you're not happy with the results, please do another search
BROOKLYN CENTER, Minn. – Sarah G. Swen walks to the courtesy telephone mounted on the wall in the hallway outside her classroom and pulls a small phonebook from her purse. The number she is looking for is scribbled in large print covering most of the 3-inch by 5-inch page.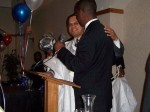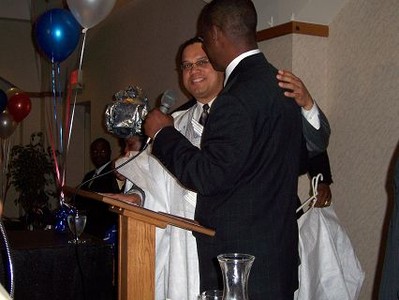 MINNEAPOLIS – Rep. Keith Ellison, the first African American from Minnesota to be elected to the U.S. Congress, challenged Liberians in the state to run for political office.

Ellison was speaking Saturday at The Cedars Hall in Minneapolis, during the Inaugural Ball of Kerper Dwanyen as the 20th president of Organization of Liberians in Minnesota.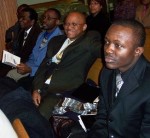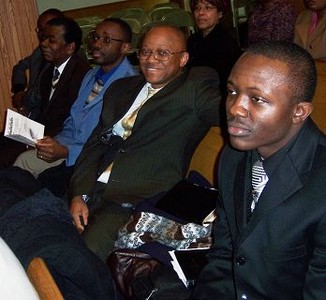 ROBBINSDALE, Minn. – At their Jan. 20 installation, officers of the Liberian Ministers Association (LMA) in Minnesota urged the Liberian community to seek God's help as it struggles to reconcile after the last elections (Organization of Liberia in Minnesota, OLM, elections) Doors opened at 8:00pm and people started streaming in. I was excited and quite surprised that I was not at all nervous about hosting the tribute concert to Lucky Dube. The auditorium was well lit, decorated to a calm perfection with a spacious dance floor and stage. On one corner was a huge projector with music videos by Lucky Dube as well as short clips of interviews he carried out during the early years of his career.
Aricans have been urged to come out of their ghetto mentality and embrace Nguzo Saba (the Seven Pillars of Kwanzaa) as a springboard to attain their full potential as the divinely chosen people to advance humanity to another level.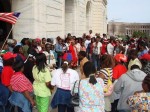 The Liberian community in Minnesota participated in a Solidarity Day rally and Press Conference at the State Capitol on April 24th organized by the Liberian TPS Solidarity Day Taskforce and the Organization of Liberians in Minnesota (OLM).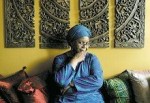 Islam is growing fast among African Americans, who are undeterred by increased scrutiny of Muslims in the United States since the September 11 attacks, according to imams and experts. Minnesota Advocates for Human Rights (MAHR) is launching a large scale statement-taking process this month and is seeking the full participation of Liberians and other
Africans all over the US in spreading the word and encouraging fellow compatriots to come forward willingly to give their statements to the Liberian Truth and Reconciliation Commission (TRC)

concerning

their experiences in Liberia's civil war.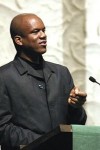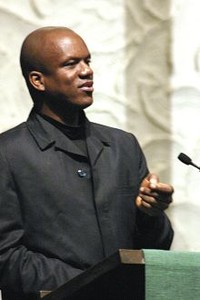 It was Sunday, November 19, 2006. Liberians from all walks of life assembled for a Town Hall Meeting at the Brooklyn United Methodist Church in Brooklyn Center, Minnesota. The purpose of the meeting was two-fold to listen to the Chairman of the Liberia Truth & Reconciliation Commission, Cllr. Jerome J. Verdier and to pose questions about atrocities committed by "freedom fighters" (perpetrator) during the civil war.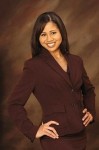 INTERVIEW
Mshale Senior Staff Writer, Robert Sayon Morris, recently interviewed Miss Black USA, Celi Marie Dean. Miss Dean, a charming young lady, is a Liberian. Her father is Mr. Charles Dean. He resides in Minnesota.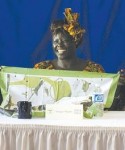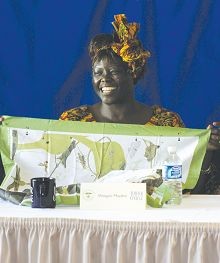 For Dr. Wangari Maathai, the 2004 Nobel Peace prize winner and the first woman from Africa to win it, a life of environmental curiosity and later activism began during the East Coast fever epidemic in . It is a fatal disease that afflicts cattle caused by ticks and characterized by intense fever, labored breathing, a generalized weakness and emaciation of the affected cattle.