Wynfred Russell

-

search results

If you're not happy with the results, please do another search The Brooklyn United Methodist Church (BUMC) launched a massive campaign in June to raise HIV/AIDS awareness among Liberians residing in Minnesota. There have been a lot of hurtful remarks made by surrogates of the three remaining presidential contenders about a candidate's race, gender or age. Democratic presidential nominiee Sen. Barack Obama took a lot of heat recently because of remarks he made during a fund-raiser in San Francisco. He was explaining the difficulty he is facing winning working-class white voters, especially those from small rural towns.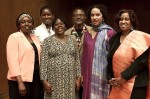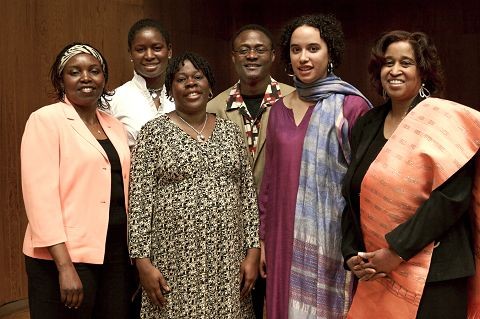 BLOOMINGTON, Minn. – A pre-screening and panel discussion of the public television film Iron Ladies of Liberia left many in the audience of about 125 people, some with ties to the country which the film portrayed, inspired, motivated and hopeful for the future of a nation that has experienced tremendous strife in recent years.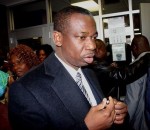 BROOKLYN CENTER, Minn. – Kerper A. Dwanyen's rivals in the Organization of Liberians in Minnesota's presidential elections must have know very early that he was the man to beat. Perhaps that is why, a few weeks before the Dec. 2 elections, some of his opponents renewed accusations that as the leader of the Nimba Redemption Council, during Liberia's civil war, Dwanyen had been involved in atrocities against innocent civilians.
For Liberians in America, it is going to be another summer of political drama and high suspense in courtrooms and congress chambers around the world.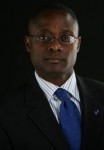 PRESS RELEASE
The League of Minnesota Human Rights Commissions has bestowed upon Wynfred N. Russell the 2009 Human Rights Award for his commitment and accomplishments in the cause of human rights. In the citation, Russell was commended for his service to numerous organizations and the community at large and for setting a "powerful example for all."