Hennepin County

-

search results

If you're not happy with the results, please do another search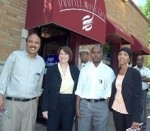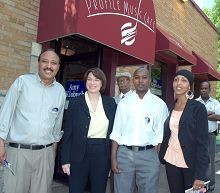 Promises to Restore "Honor and Integrity" to Washington
Amy Klobuchar believes that Americans are tired of the legend of lies from Washington and the policy fiasco on sensitive issues like Energy, Health Care and the Iraq War. She contends that Americans need change and real leadership to protect their core values and bring the interests of the many in front of those of a few.
South Africa's Consul General, the Honorable Yusuf Omar, was in the Twin Cities on April 26 as the keynote speaker at this year's Twin Cities International Citizens Awards that is hosted annually by the Minneapolis based International leadership Institute (ILI).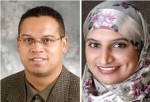 In America the followers of Islam, a faith under fire, abandoning the prevailing dual loyalty to native lands and America is the only path to repair their religion's terrorism-entangled image.
At the center of an inner-struggle among Muslims is who deserves the first loyalty of the faithful: the native land, Islam or America?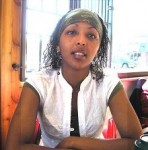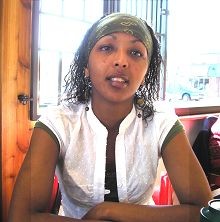 Minnesota immigrants, especially those from Africa, have come across Nimco Ahmed, the dynamic political activist who has dedicated her life to work for the improved welfare of people of color.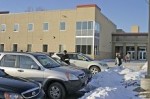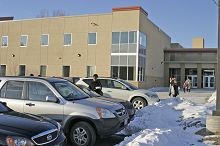 Minneapolis - On a cold February afternoon, more than 650 visitors paraded through the hallways and offices of the new Center for Families to check out the newest innovation in North Minneapolis created to help struggling families succeed.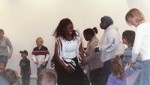 It's common knowledge that hip-hop dancing is a veiled attempt to sexualize the movements of African dance. Isn't it? According to G. Craige Lewis who preaches nationally as well as at his website, "The roots of Hip Hop are demonic. Oppression, anguish, poverty, violence, and other negative influences created this culture."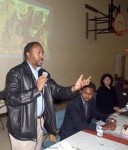 Several dozens of African immigrants, mostly Somalis, gathered at a packed basketball court inside Brian Coyle community center near Riverside high-rises in Minneapolis on Sunday, January 16, for a fund-raiser event aimed to help the drought-stricken East Africa, especially Northeastern Kenya - a region mostly inhabited by ethnic Somalis.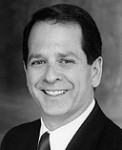 may well be known as a land of numerous philanthropists, welcoming and compassionate people, but one has be aware of who he or she is dealing with. The case in point
is that of Liberian born Mai Jones who lives in the Twin Cities and found herself answering charges of a felony of wrongfully receiving public assistance.
Young and energetic Nangah Tabah (Miss ) as the link was center stage at the second annual commemorative event of Africa World's Day that was celebrated with music vibrations and dances from Africa.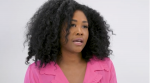 Comcast announced on Thursday that starting today (October 1), it is accepting applications for $1 million in grants to 100 small businesses owned by...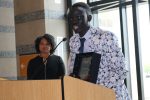 ST. PAUL, Minn. – African rising stars Oballa Oballa and Nasra Ali Farah were among 22 individuals honored Monday during the state's "Outstanding Refugee...