Hennepin County

-

search results

If you're not happy with the results, please do another search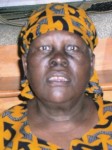 Brooklyn Park, Mn–The elderly mother of a Kenyan member of parliament, Walter Nyambati, has died.
Of all immigrant African youth living in Minneapolis and surrounding suburbs, Somalis are more likely to end up in jail.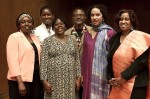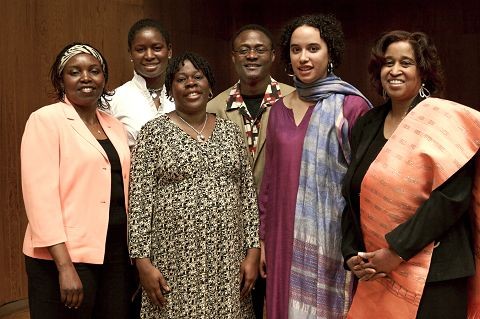 BLOOMINGTON, Minn. – A pre-screening and panel discussion of the public television film Iron Ladies of Liberia left many in the audience of about 125 people, some with ties to the country which the film portrayed, inspired, motivated and hopeful for the future of a nation that has experienced tremendous strife in recent years.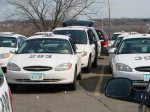 What do Muslim airport cab drivers and the Amish have in common? In filing a lawsuit against the Metropolitan Airports Commission, a lawyer for the cabbies has cited a 1990 Minnesota Supreme Court ruling that granted Amish plaintiffs their desire to avoid using the state's safety symbols on their buggies.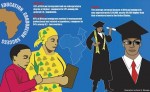 African immigrants in the United States are generally more educated and earn larger salaries compared to people from other continents, but their success depends on what country they come from, according to a new report.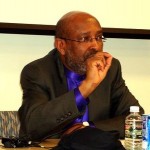 A deliberate attempt to ensure that under developed regions of Kenya, Uganda and Tanzania are a priority in allocating scarce resources is critical to the success of the envisioned East Africa political federation, a leading international scholar, Dr. Ahmed Samatar has said. Dr. Samatar, the Dean of International Studies and Programming at Macalester College in Saint Paul was speaking during a listening session to gather views from the three countries' nationals living in Minnesota.
The Center for Victims of Torture in collaboration with other institutions and non-profits that provide for food shelves in Minnesota launched the first African Food Shelf in Minnesota at the Center for Families in North Minneapolis on Friday, April 20.
The African community in Minnesota continues to grow. With this comes the responsibility of voting. According to the Bureau of U.S. Citizenship and Immigration Services, there are about 15,000 African immigrants in Minnesota that are US citizens.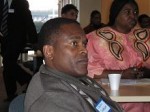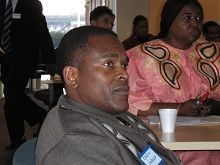 Medical experts and healthcare providers in Minnesota who hail from Africa have teamed up under an umbrella organization named Pan-African Community Organization (PACO) to declare war on the spread of HIV/AIDS among African-born immigrants.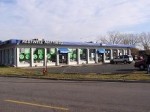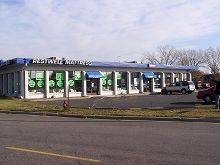 African Food Market's owner, Kwaku Addy, has closed on a deal and bought a facility in the City of Crystal that he plans to move to by years end. After plans to build a brand new facility in Brooklyn Park fell through, Mr. looked for alternatives within that city and adjoining cities before settling on Crystal.
The body of a missing Somali woman surfaced in the Mississippi River on Monday (5/29), authorities said.