Monthly Archives: February 2007
Kenyan opposition leaders have accused the administration of President Mwai Kibaki of enabling the soaring crime rate in the country as it delays issuing national identity cards to eligible youth. This has had the effect of hindering the security forces ability to track down criminals.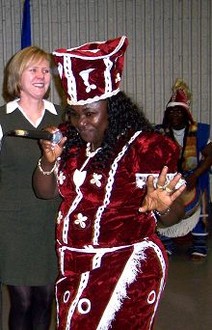 At Kick-off celebration, TRC Commissioner Massa Washington says "The TRC is mandated to investigate human rights abuses in Liberia"
Commissioner Massa Amelia Washington has told Liberians and other nationals that the Liberian Truth and Reconciliation Commission is mandated to "investigate human rights abuses committed during the course of the 24-year period of conflict that plagued the country from 1979-2003."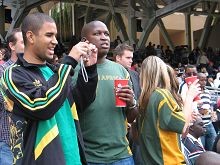 SAN DIEGO, Calif.—The South Africans' day at the U.S.A Sevens began brighter than the sunny Saturday in San Diego. They thrashed Portugal, 33-0 in their first game of the tournament, with five of their players scoring a try each.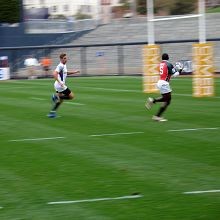 Upset Loss to U.S.A Cuts Short Celebrations for "Big Win" Over Australia
 SAN DIEGO, Calif.—Kenya started the first day of the U.S.A Sevens competition with a 14-26 loss to England. Kenya's coach, Benjamin Ayimbe said he knew why.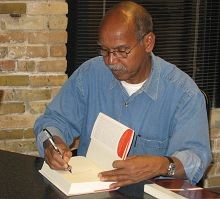 "Literature opens our eyes to the uplifting of human dignity," were Nuruddin Farah's opening remarks, as he prepared to read a passage from his latest novel, Knots, to a full house at the Loft Literary Center in Minneapolis.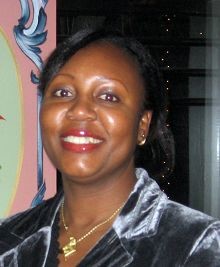 When Rita Apaloo moved to the US, she began to feel the stresses that are experienced by most immigrants. As she interacted with fellow African women, she realized that her experiences were not in isolation. Thus the birth of African Women Connect (AWC), in 2004.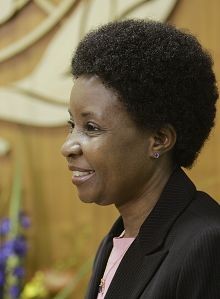 Her academic brilliance, high moral integrity and a long resume of public service will serve well Dr. Asha-Rose Migiro, the new U.N. Deputy Secretary General, a former student of hers said.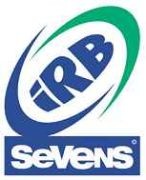 The annual rugby tournament that is also a festival of Kenyans, U.S.A Sevens, begins this Saturday in its new home in San Diego, Calif.
Ten o'clock on Saturday night at the Blue Nile in Minneapolis comes and goes. Some of the band members of Jabali Afrika mill around like studs on a street corner - arms crossing their chests, hands tucked under their armpits.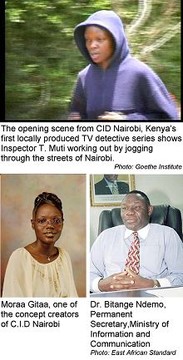 Hard hitting but captivating sound track captured by flickering clips well shot and edited of a fairly built muscular woman jogging across the crowded city of Nairobi. The effects of the Great Warming are not fairly shared. Fourteen percent of the world's population lives in the 57 countries on the African continent.